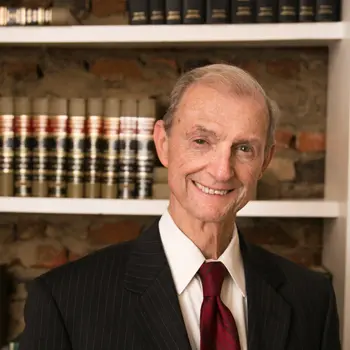 Thomas J. Seeley, Jr.
Ret. Circuit Judge
Thomas J. Seeley, Jr. is a retired Circuit Court Judge with the State of Tennessee. Judge Seeley brings a wealth of experience, having had an active trial practice as a government and private attorney and having tried thousands of civil cases while serving as Circuit Judge.
Judge Seeley earned his undergraduate degree from Florida State University and attended law school at both the University of Florida and the University of Tennessee, graduating from the latter in 1970. Judge Seeley was licensed in Tennessee that year and began his practice as a trial attorney for the TVA. He opened his private practice in 1974, representing both plaintiffs and defendants. Judge Seeley also served as General Counsel for the Clinchfield Railroad and County Attorney for Unicoi County during that time.
In 1985, Judge Seeley was appointed Circuit Judge for the First Judicial District of Tennessee, serving for thirty years until his retirement in 2015. While a judge, he was selected by his colleagues to serve as the Presiding Judge of the Tennessee Court of the Judiciary, which is the body overseeing complaints against judges throughout Tennessee. In addition to being licensed in Tennessee, Judge Seeley has been admitted to the bars of the U.S. Supreme Court, the Fourth, Fifth and Sixth Federal Circuit Courts, and has appeared in the federal courts of Tennessee, Virginia, North Carolina, Alabama, and Kentucky.